How Nacero Celebrated Earth Day – Helping the Environment
What a better way to celebrate International Earth Day on April 22nd, than by putting time and effort into activities that improve the environment? Well, that is exactly what we did at Nacero!
An enthusiastic team of 13 Nacero employees traded their day at the office for a day in nature. We were graciously hosted by the Galveston Bay Foundation at their headquarters in Kemah, in the heart of the Galveston Bay, where we contributed toward their efforts to create a "living shoreline." As explained by the Galveston Bay Foundation, "many shorelines along Galveston Bay are eroding, disappearing or are threatened. The Galveston Bay Foundation is creating a living shoreline that is a nature-based structure built using natural materials to mitigate erosion. In addition to stabilizing the shoreline, living shorelines provide many benefits for humans, plants and animals including cleaning water and improving habitat for animals, fish and birds. A win-win for all."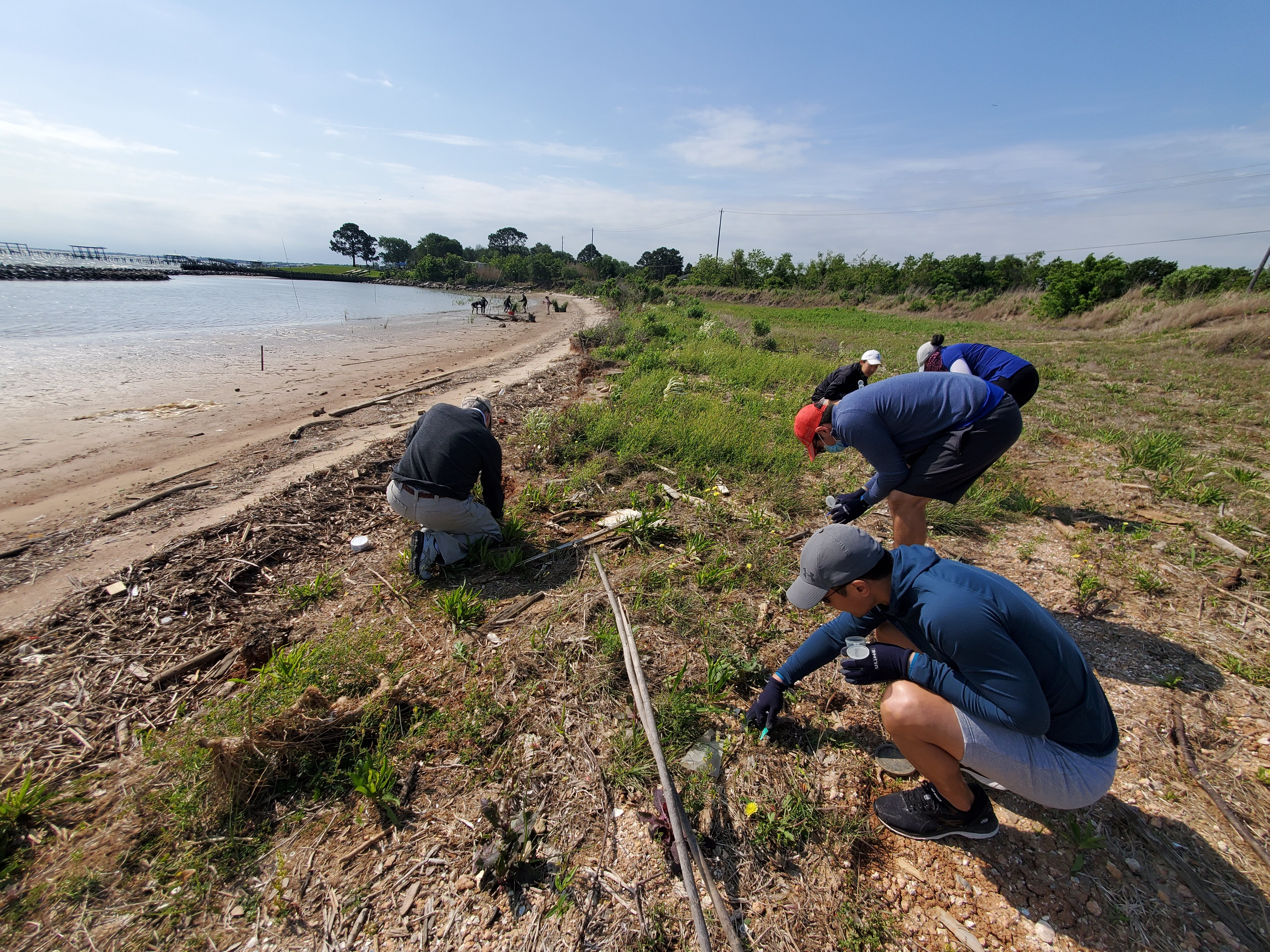 We spent our day doing two specific activities:
Planting Marsh Grass – We planted 1,200 individual stalks of marsh grass, in approximately 1,600 square feet of land. Marsh grass helps maintain water quality, and slow run-off. Marsh plats remove excess nutrients and marsh mud can remove toxic heavy metals from the water. The Galveston Bay has lost 8,000+ acres of saltwater wetlands in the past 20 year, according to the Galveston Bay Foundation. Their disappearance means that our area is more vulnerable to flooding and water quality issues.
Submitting Data to Nurdle Patrol – A nurdle is a plastic pellet which serves as raw material in the manufacturing of plastic products, and they are washing up on our beaches, riverbanks, and lake shorelines by the millions.